Starting a business is never easy. It's a journey filled with anxiety, stress, and uncertainty. It causes many sleepless nights asking the same questions over and over again. Will your business make a profit? Will it appeal to customers? What if it fails? It's even harder to compete with large business conglomerates as small business owners. So before diving into starting your business, the best thing to do is research the market. Find out what services are in demand. Knowing your consumer base is especially important for small businesses. That brings us to the issue of the location of your business. So much depends on which state, and city, you decide to start a business in. There are different market demands in different places. Also, sales taxes, income taxes, minimum wage laws, and insurance rates vary from state to state. There are many helpful online resources. So today, we will look into the best small business opportunities in Miami.
Miami, the sunshine city
First, let's get to know the city a bit better. The second most populous city in Florida, Miami, is home to 461,080 people or even better potential customers. Famous for its beautiful beaches, exciting nightlife, and fantastic weather, it is a magnet for tourists. So it's not a surprise the biggest asset for Miami's economy is tourism. Everyone wants to go and have a taste of the world-famous Miami lifestyle that they have seen in movies and television shows. Even though the official language is English, Spanish is predominant. So if you plan on doing business in Miami, knowing a foreign language is a must. Miami has many things going for it. Superb cuisine, incredible art, rich culture, and booming tourism. It sounds great.
On the one hand, it's a good thing that Miami is thriving in many different fields, which means many opportunities to start a business. On the other hand, that means many people feel the same way and want to start their own business. An overcrowded and competitive market can sink your business quickly if you don't do your research and think it through. Miami is a beautiful city but can be brutal.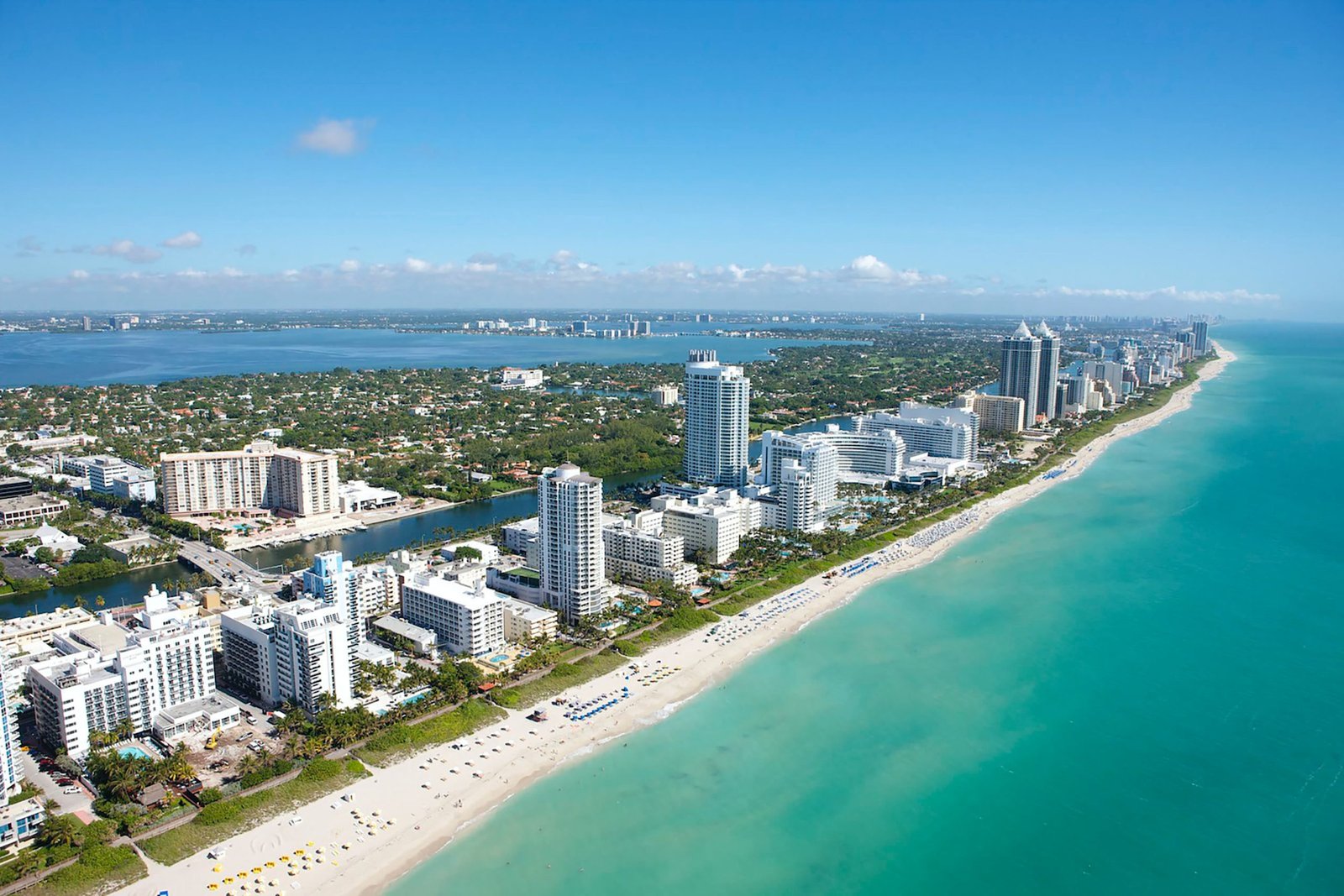 And the best small business opportunities in Miami are…
Now that we have established how important it is to know your market, let's finally list the best small business opportunities in Miami:
1)Tourist guide
2)Beauty industry
3) Food trucks
4) Car repair shop
Tourism
As we've already mentioned, tourism is Miami's most significant income source. Thousands of people flock to Miami every year. That leaves an open space in the market for tourist guides. Knowing the city well gives you a substantial advantage in the tourism business. Recommending interesting local places not many know about helps you build your brand as a tourist guide. You will also need good communication skills because tourism is a business that requires dealing with people all the time. Other than that, you need minimal capital to start.
In Miami, you can't go too wrong when choosing a location for your tour guide business. But if you feel like you have made a mistake or your business grows, and you want to move your office to a more suitable location, you can secure an easy transfer for your team by hiring experienced commercial movers.
Beauty industry
Believe it or not, hair and nail salons are considered the best opportunity for a small business. People of Miami love to look good and avoid bad hair days. Every year the revenue from hair salons and barbershops grows. It is a thriving field. It may take a bit of time to sort out necessary documentation (salon and cosmetology licenses), but if you are motivated, it won't be a problem. The beauty market is competitive in Miami, but if you persist and do good quality work, you can make it.
Food trucks
Food is one of the many things that bring tourists to Miami. Local cuisine presents a great small business opportunity, especially if cooking is your passion. That brings us to Food trucks—a simple yet brilliant business idea that comes with many advantages. They require low initial investment, as it doesn't cost much to open up a food truck, so even if your business fails, the financial damage is not that big. Food trucks are especially attractive to tourists. They offer them quick delicious food and the taste of local cuisine. Experimenting with location is another pro of food trucks. You are not tied to one place and can move your business wherever the biggest demand is at any given moment.
Cars, cars, cars!!!
The automobile industry offers some of the best small business opportunities in Miami. Specifically auto repair shops. People usually start as mechanics and then decide to open their own auto repair shop. Repairing cars is a service that is needed all year round, so you don't have to worry about not having customers. Auto repairs are a big competitive market in Miami, so make sure you do good quality work and keep your clients. And listen to the feedback from your customers.
The good thing is that not much paperwork is needed to start your business. However, it is a physically demanding job and brings a lot of responsibility. That's why you need to be passionate about it before you start.
Conclusion
We can safely say that Miami is a city of opportunity. A big city with many people offers many diverse ways to start your business. But that doesn't necessarily mean you will succeed. The market is big, crowded, and competitive. You will have to put in a lot of work in whatever business you decide to try your luck in. Passion and motivation for what you are doing are a must. Perseverance as well. Don't forget branding your business is also essential. And you will need courage because starting a small business is always risky.
Hopefully, this article has shed some light on profitable small business opportunities in Miami, so you can try your luck in this wonderful place.