A well-run firm is one that anticipates and prepares for the unexpected, has a well-defined growth strategy, and prioritizes the needs of its consumers above all else. But a successful business is one that takes its brand seriously.
If business owners don't seize the opportunity to debut with a strong brand, they may wonder why their company doesn't get the notoriety or revenues they deserve. Branding has the power to either make or break a company, so it's imperative that you always work to improve your brand. Take a look at what branding can do for you to see why it's so vital.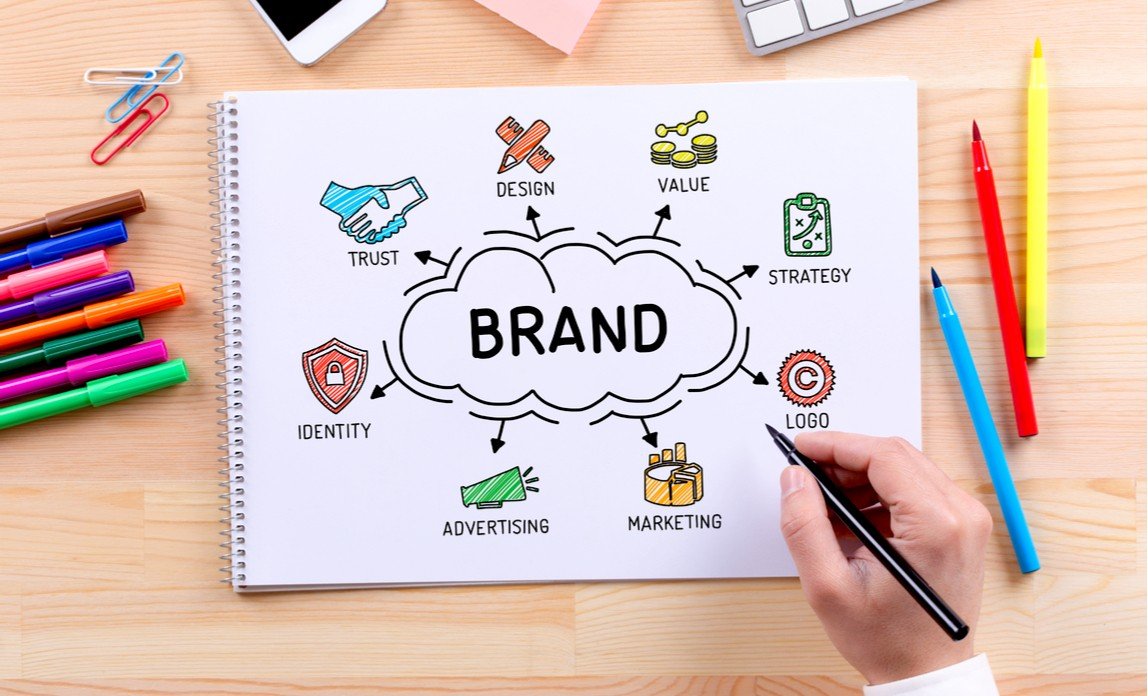 Here are some tips to keep in mind else can break your business:
Ensure Instant Recognition
Customers and targets will recognise your content if your branding is on track. From billboards and large-format prints to online logos and PPC advertisements, your brand should be easily recognised to your customers and target demographic, regardless of the delivery method. If a brand is recognised, individuals are more inclined to engage with it, no matter where the recognition originates. This means that if you have a unified, cross-channel branding strategy, you can promote your business both online and offline and expect the same amount of recognition. As people get more familiar with your brand, they are more likely to interact with it, make purchases from it, and spread the word about it to others.
Showcase Your Core Principles
Through branding, you may communicate your target audience about your company by showcasing your unique identity and mission. Graphics and typography convey the essence of your company to the people you want to reach. Branding can be powerful, compelling, and reassuring if done well. Branding your firm should be a direct reflection of your target audience. If you're an eco-conscious apparel company, you may want to go with litho printing on organic substrates for your flyers and stationery, while a prestigious law office might choose crisp digital artwork on thick, embossed paper. Don't miss out on the opportunity to make an impression on your target audience by not including your core principles in your branding.
Set Yourself Apart from Competitors
Long-term success requires that you outperform the competitors in any given market. There is little doubt that other companies will try to copy your products and services if you have patents or proprietary designs. A product's branding is frequently what sets it apart from its competitors and seals a sale. You need a strong brand if you want your target audience to choose your firm over the competition. As a result, you'll need to constantly promote your company's image. Whether it's the layout of your store or the art on your walls, everything tells customers about your business, so make sure they're getting the proper message.
Build Trust
When a brand is recognised, it elicits an emotional response. An individual will connect your brand with specific thoughts, opinions, and feelings, whether they're aware of it or not. Of course, if your branding accurately reflects your company's values and ethos it should establish favorable connotations with your target audience. Targets will know that you're trustworthy and reliable after interacting with you in any way, such as completing a purchase or contacting your team. Consequently, your company's branding helps to establish consumer confidence in the brand. Customers will quickly learn that your brand's logo, company colors, or custom typography signify a certain degree of product quality or level of customer service. Increased customer loyalty and new business are both facilitated by establishing a reputation of reliability and trustworthiness. It's easy for people to spread the word about you when they have confidence in your company's reputation. In a world where most people place a great deal of importance on personal recommendations and internet reviews, leveraging your branding to develop trust and cultivate brand advocates will help your business expand and succeed in the long run.
Make Your Branding Work For You
Ideally, you should have your brand in place before you start your firm. It's never too late, however, to build a brand that people can rely on. In order to make your company stand out from the competition and attract customers, you'll need a well-designed logo, high-quality print materials, and a well-executed marketing campaign.