Many people, who are starting a new business, frequently ask a question, do they need a website for their business? The answer is yes, you surely require a website for your business. There are many reasons for getting a professional website for your growing business. The process of lead generation, boosting your sales and promoting your brand all requires a Web network. You need to stay updated as per the requirements of a customer, and the requirement of today's customer has changed.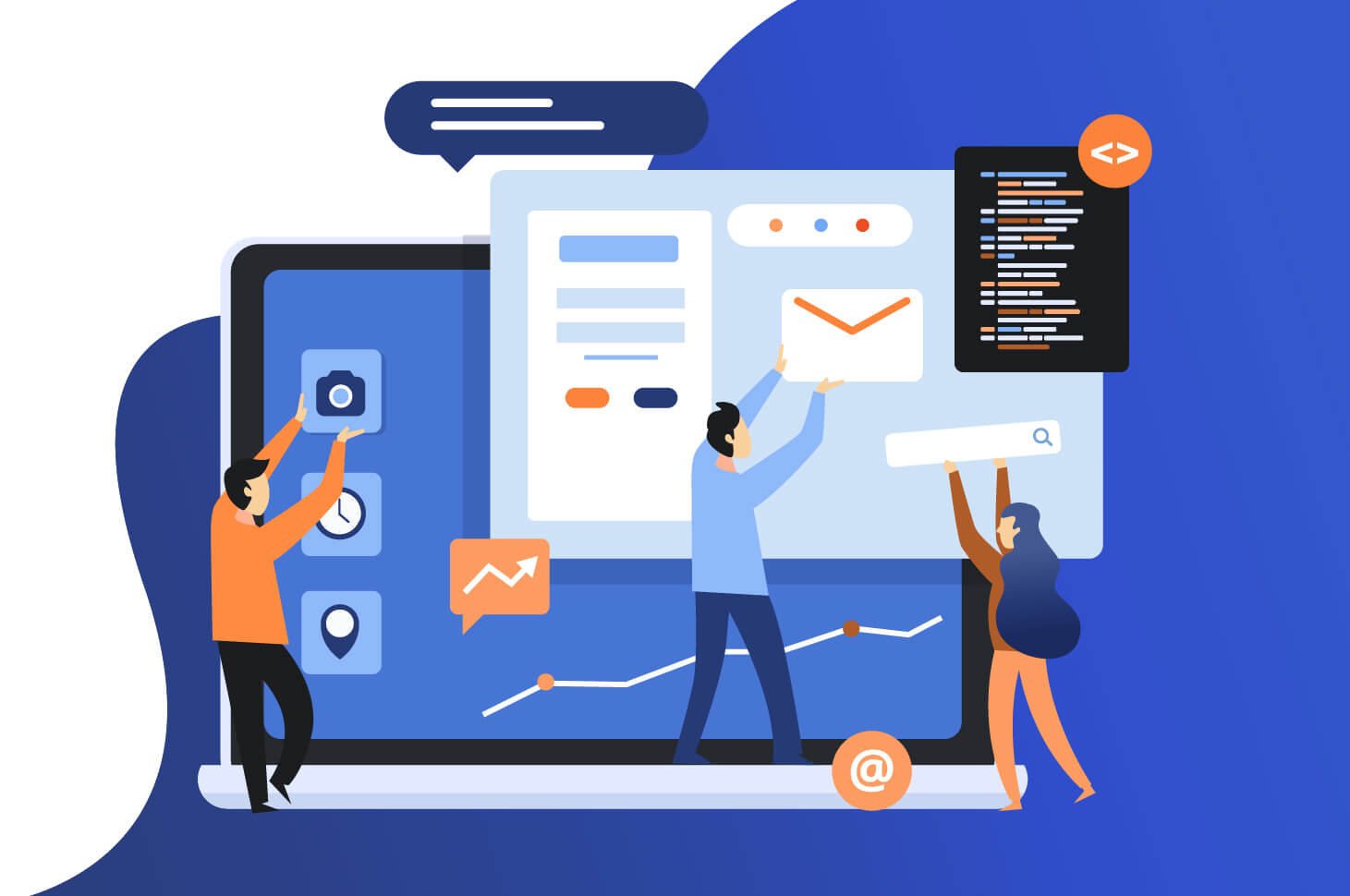 Nowadays most of the people are using Web network for searching places where they could get desired services. Now, let's suppose you are not registered on any digital network, customer who prefers online network will search for their desired services. There they will find many options which are   reputed and have great reviews. They will choose option that is available online. In such a way you will lose the customer in a very easy manner, as you are not even visible to your customers.
Why This Happens?
The reason behind losing customers is very simple, as you do not have any online presence of your business. And you have to accept the fact, that in today's time most of the people do not prefer going door- to door. Everybody is comfortable in finding the services or products that the required at the online network. Apart from this, technology has grown to a great height and most of the customers are now technology-driven. From food to clothes and website development everything is now available on online network.
Check Out The Requirement Of A Website For A Business
Prove The Credibility Of Brand
If you will go for door to door marketing in today's time, no one would believe you. Today, people are completely aware of many crimes and fraudulent services. Therefore, the first question that a genuine customer would ask from you is to have the access of your website. Everybody wants to check the official website of the brand or the service provider for checking their services and their reviews.
Websites Are Easily Accessible
The major reason why people look for websites rather than going from door to door is convenience. Getting services online is way more convenient and easier. People could access any product or services with the help of a website at any time of the day. This is the reason that now people are referring web site and online business more rather than offline businesses.
Builds Relationship And Better Understanding
With the help of a website you could easily explain your brand and the services provided by you. You could enter all the details of your business in the website, this will also help in building strong relationships. While building a website, always keep in mind the features that a user will love to have. This will enhance the value of your website in the customer's vision.
Concluding Lines
These are some of the essential reasons that strongly the appeals for the development of a professional website for your business. Websites are the best way of growing your business overall.