Everything is bigger in Texas, including the opportunity for lucrative real estate investment. With an ever-growing population, a stable economy, and a variety of thriving cities, the Lone Star State is increasingly becoming a hotspot for investors. Among the real estate investment markets in Texas, seven stand out as the most promising. To find out where the best opportunities in Texas hide, we did thorough research with a friendly team from a  reputable financial blog, and here are seven booming markets to consider for your next venture.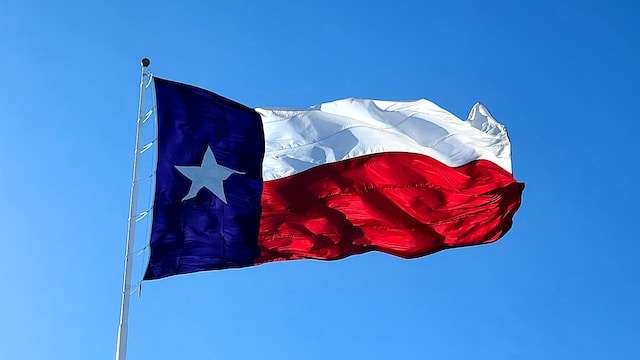 Why Texas is a Gem for Real Estate Investments
Texas is not merely a land of cowboy boots and honky-tonk tunes. It's a fertile field for those looking to expand their real estate portfolio, offering rich soil teeming with opportunities, even for those currently basking in the Miami sun but considering an interstate move. In fact, from Miami, you can easily reach Texas with expert help and plunge into this dynamic market.
Here's why the Lone Star State should top your list:
Economic Might: Outpacing many nations with its prodigious GDP, Texas is an economic juggernaut providing ample room for real estate growth.
Resilience Amid Flux: Thanks to its multifaceted industrial landscape, Texas can ride out economic ebbs and flows more adroitly than most states.
Accelerated Growth: Being among the fastest-growing states in the U.S., Texas guarantees an escalating demand for property.
Market Diversity: From tech meccas to coastal pearls, Texas opens up a wide spectrum of markets for investors.
Business-friendly Climate: Texas' welcoming stance towards businesses generates a conducive atmosphere for development and expansion.
Affordability Factor: Texas offers more affordable options compared to many other states, drawing a diverse array of investors.
Without further ado, let's saddle up and trot through the top 7 real estate investment markets in Texas.
#1 Austin: A Fusion of Technology and Sustainability
In the heart of Texas lies Austin, a city that has transformed from a modest college town into a flourishing tech oasis. The influx of tech giants, including Apple, Google, and a swarm of promising startups, has caused a seismic shift in the city's real estate market. It's truly one of the best cities for young entrepreneurs. This shift isn't simply a momentary fluctuation; it's a sustained upward trend.
With a growing population drawn by tech jobs and an increasingly cosmopolitan lifestyle, the demand for housing — particularly in prime areas — is seeing a surge. This growing demand, coupled with the robust employment market, has led to a noteworthy appreciation in property values. Consequently, Austin's market presents both residential and commercial investors with a chance to capitalize on a city still in its growth phase but with the assurance of a tech-driven economy.
#2 Dallas: Reliable Investment and a Green Lifestyle
Dallas boasts a robust economy, thus making it a reliable choice for investors. The city's consistent population growth and stable job market have translated into a solid real estate market with promising returns. Dallas presents a diverse property portfolio, with options ranging from high-rise apartments in urban areas to single-family homes in suburban locales. This variety offers investors multiple avenues to explore based on their investment preferences.
#3 Houston: Energy Capital with a Conservation Lesson
In Houston, the energy capital of the world, the real estate market is as dynamic as the city itself. The diversified economy, with strong ties to the energy, healthcare, and aerospace sectors, provides a resilient foundation for real estate investment. Houston's diverse housing options, ranging from urban condos to sprawling suburban homes, cater to various preferences and budgets.
Furthermore, a steady influx of professionals seeking job opportunities translates into a healthy rental market, promising regular income for potential investors. Whether your investment interests lean toward commercial spaces or residential housing, Houston's ever-evolving real estate market offers many lucrative opportunities.
#4 San Antonio: Historic Beauty and Water Wisdom
The city of San Antonio, with its rich historical charm and bustling tourism industry, has a uniquely appealing real estate market. Its extensive urban renewal projects are continually injecting fresh vitality into the cityscape, driving property values upwards. San Antonio's attractive blend of history and modernity creates unique investment opportunities that are both profitable and resistant to market fluctuations.
#5 Fort Worth: Growth Meets Sustainable Mobility
Fort Worth is a city on the rise. Its impressive job market growth and relative housing affordability make it a tantalizing prospect for real estate investors. This burgeoning city is experiencing rapid infrastructure development, and a cultural scene on an upward trajectory, making it an increasingly attractive destination for both Texans and out-of-state newcomers.
The constant demand for housing, combined with the city's commitment to economic growth, offers fertile ground for real estate investment. If you've been contemplating the pros and cons of investing in a rental property, Fort Worth's healthy rental market offers a compelling case for a positive return on investment.
#6 The Woodlands: Investing in Nature's Lap
The Woodlands offers a distinctive real estate investment opportunity that merges the appeal of suburban living with the convenience of urban accessibility. Its proximity to Houston ensures a steady demand for housing, especially among those seeking quieter residential settings without sacrificing their urban careers. The Woodlands' strategic location and its family-friendly amenities have boosted property values, promising favorable returns for investors.
#7 El Paso: Border City with Consumption Lessons
El Paso, a city with a distinctive charm rooted in its strategic position as a border city, offers a unique dynamic in its real estate market. The city's vibrant cross-border trade and growing job market create a steady demand for both residential and commercial properties. This continuous demand paves the way for a multitude of investment opportunities.
From affordable housing to luxury properties, El Paso's real estate market offers a gamut of options to investors. The city's demographic blend, cultural diversity, and economic vibrancy present an exciting playground for investors. Whether it's a buy-to-let investment or a long-term property appreciation play, El Paso provides the diversity and potential to make every investment decision a profitable one.
The Final Roundup
Investing in real estate isn't just about buying a property; it's about choosing the right market. The wide-open spaces of Texas offer more than just scenic beauty; they hold the key to profitable real estate investment markets in Texas. Whether it's the tech hub of Austin or the cultural center of San Antonio, Texas proves to be a land of vast opportunity for investors. So, wait no more but start your adventure in Lone Star State today.