Canada is an excellent place to build a business for a variety of reasons. It boasts a talented workforce, access to large government grants and tax credits, a low cost of living, and possibilities for venture capital and initial funding for your company. Not only Canadian residents may profit from owning a business in Canada. There are numerous opportunities for international entrepreneurs to do business here as well. While the procedure may necessitate a little more work, if you are genuinely passionate about starting a business in Canada as an expat, we can help you get off the ground. So, let's see what this process will look like for you.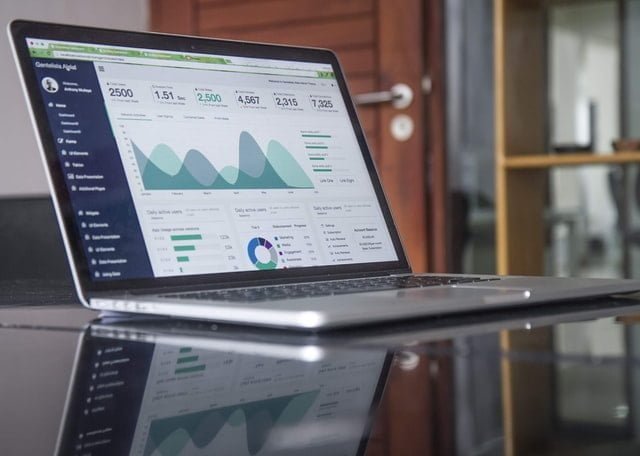 Starting a Business in Canada as an Expat: Crucial Information to Know
Before you start this process, there are a few things you need to be aware of. First things first, keep in mind that each Canadian province and territory has its own system of law and fees for company registration. As a result, the process for launching a business in Canada will differ depending on where you intend to operate.
Secondly, you can register your business on two different levels—federal and provincial. If you decide to go for federal, you will be able to operate across Canada with stronger name protection and a completely different set of yearly filing requirements.
Nevertheless, there is still a chance you will have to register your business as an extra-provincial. This means each province you want to operate in will require registration from you.
Immigrating to Canada & Starting a Business
Since we're talking about starting a business in Canada as an expat, we need to talk about visas. When it comes to relocation for business purposes, two visa categories are created for foreigners who wish to start a business in Canada.
Start-Up Visa Program
The Start-Up Visa program aims to assist immigrant entrepreneurs in relocating to Canada and establishing a business. However, not all business types can apply for this visa program. Your business needs to meet specific requirements in order to obtain this visa.
Therefore, interested candidates must submit a business plan that:
Is inventive
Has the potential to offer career opportunities for Canadians
Can compete on a worldwide scale
Additionally, as a non-resident, you must fulfil the Canadian language requirements and demonstrate that you have sufficient funds to settle in Canada. Furthermore, those wishing to relocate to Quebec to start a business must meet the province's special rules for immigrant entrepreneurs.
Self-Employed Persons Program
This is another visa program available for those looking to become entrepreneurs in Canada. This program is solely focused on companies in the art, sport, and entertainment industries.
Just like the previous visa program, this one also has certain requirements. You'll be eligible for obtaining it only if you have relevant experience and skills regarding cultural and athletic activities. In addition, you have to show that you want to make a substantial contribution to Canadian cultural or sports life.
Who often qualifies for this visa? Actors, musicians, and athletes are examples of self-employed professionals who might benefit from this visa. Applications are examined based on experience, age, education, language abilities, adaptability, and medical and security screenings.
Steps to Starting a Business in Canada as an Expat
If you've decided to relocate to Canada and start a business but do not qualify for any of the aforementioned immigrant visa programs, here are the procedures you'll need to do in order to run your business the right way.
Getting a Multi-Entry Visa
If you're still debating which province of Canada would be ideal for your future business, you might want to start by acquiring a multi-entry visa. This type of visa allows you to freely enter and leave Canada for up to ten years, making it an excellent choice if you wish to come more than once to conduct research and discover the right place before making a commitment. You should also check into alternative visa programs for which you are qualified, as well as familiarize yourself with the citizenship qualifications.
Registering Your Business in Canada
Not all jurisdictions have the same rules and requirements when it comes to registering your business as an expat. In some jurisdictions, you must name a company director who is either a Canadian citizen or a permanent resident. Remember that your Canadian director does not have to possess ownership of your company. However, the requirements will vary based on a variety of criteria. In such situations, the Canadian director must bear liability for your company. For example, registering a federally incorporated corporation in Ontario necessitates the participation of 25% of your directors.
Provincial registration in Ontario, Alberta, and British Columbia does not require a resident director. Still, you will need an address in the jurisdictions you are attempting to register in. However, if you do not live in the province, Alberta and British Columbia will need you to engage an incorporation agent, who must be a resident of the province.
If you wish to avoid having to employ a Canadian director when registering your company, you might consider establishing it in British Columbia. This is the only province or territory that enables businesses with 100% foreign national ownership.
As an expat looking to start a business in Toronto, you should definitely move there if you like what Ontario has to offer you. We suggest looking up houses in Bradford, an excellent place for a tranquil life of a business owner. So, look for local movers who will help you settle there trouble-free. It's so much easier to rely on expert help and know your belongings will be safe and sound.
Applying for an LMIA
While establishing your business is a vital step, it does not grant you the right to begin operations immediately. First, you must apply for a Labor Market Impact Assessment (LMIA) for your company.
The goal of an LMIA is to verify that as an expat operating a business, you are not negatively affecting Canada's labor market. In other words, permitting your company to operate will not result in fewer jobs for Canadians or permanent residents.
To apply, you must submit a thorough business plan indicating your intention to recruit at least one Canadian citizen by the time your company debuts. You will also need to demonstrate to LMIA that you can support yourself, your family, and also your business.
Obtaining a Permit to Work in Canada
Only after you get a positive LMIA, you can apply for a work permit in Canada. A work permit differs from a visa and is usually necessary in order to run a business in Canada.
Unfortunately, the application process for a work permit might take a few months. However, there is a way you can apply for this permit on the Canadian border. If by any chance, you have a Visitor or Resident Visa to the USA, you will be allowed to apply for a work permit in Canada.
Final thoughts
Deciding to start your own business is an extremely bold step. However, deciding to start a business in Canada as an expat is even braver! As you can see, there are many protocols, applications, visas, and fees involved in this process. It's pretty complex, and you have to conduct thorough research if you want everything to go as planned. Fortunately, we walked you through the essential steps and information you should keep in mind throughout this whole process. It's not going to be easy, but once you've finished with everything and start running your own business, you'll see everything was well worth it!