Larry Ellison is the chief technology officer, chairman and co-founder of Oracle. He owns around 35% of the shares in Oracle.
He finally left the position of CEO of Oracle in 2014 after he completed 37 years of being at that position.
Oracle has developed by making continuous software acquisitions, the most recent of which was $9.3 billion for NetSuite in 2016.
In 2020, Ellison will make his permanent home on the Hawaiian island of Lanai, which he purchased nearly whole for $300 million in 2012.
After acquiring 3 million Tesla shares earlier that year, Ellison joined Tesla's board of directors in December 2018.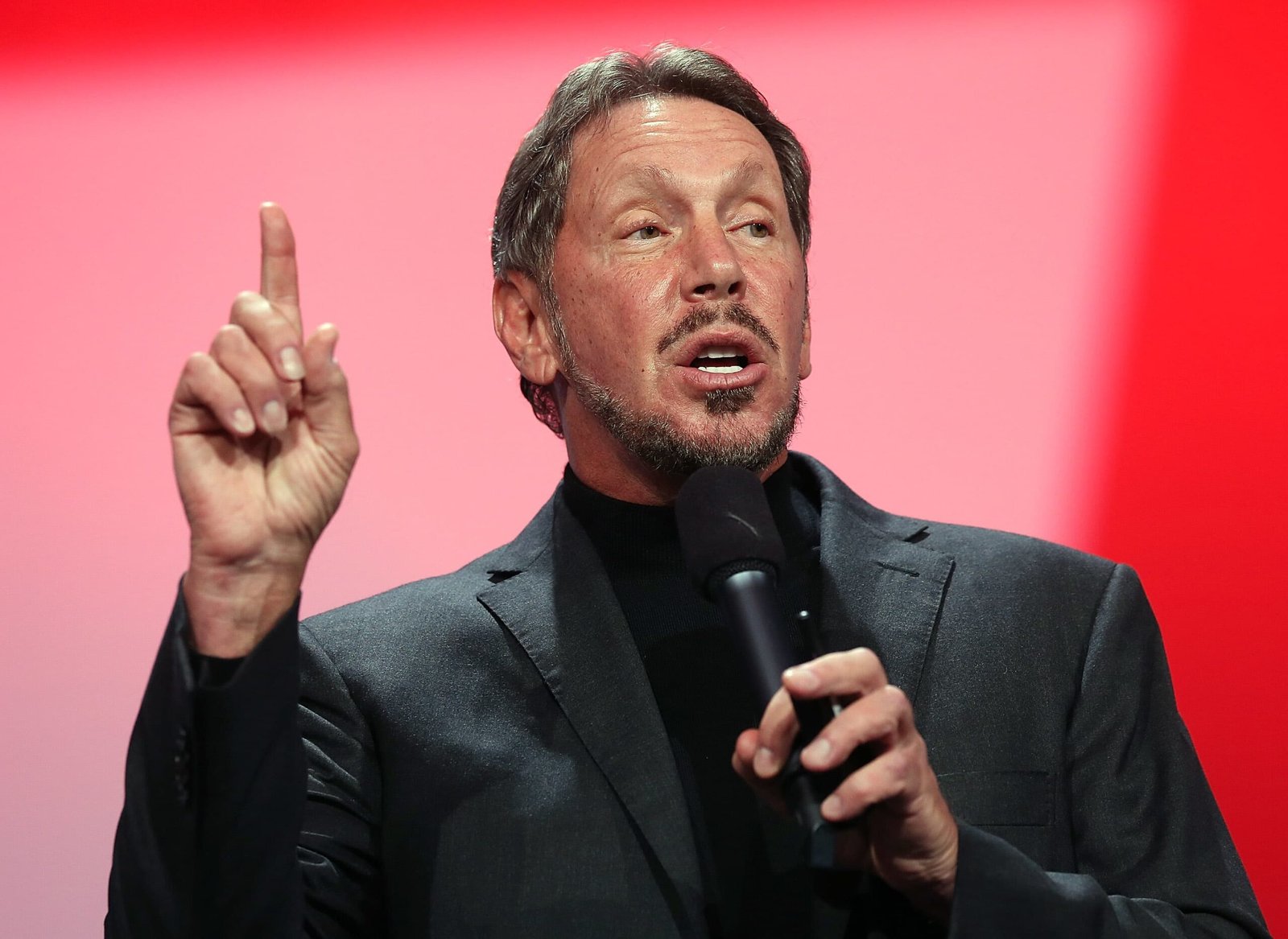 Net Worth of Larry Ellison
Larry Ellison is a billionaire entrepreneur from the United States with a net worth of $114 billion. As the creator of software giant Oracle, Larry Ellison amassed a considerable fortune, and he was also the CEO of that company till 2014.
Ellison's net worth places him in the world's top 10 wealthiest persons. Alongside Jeff Bezos, Bill Gates, Warren Buffett, and Bernard Arnault.
Larry was the richest person on the earth for a brief moment in the 1990s when his net worth surpassed Bill Gates' while Microsoft shares fell due to an antitrust probe by the Department of Justice. Larry has been the highest-paid executive globally at various periods, earning upwards of $90 million in specific years.
On March 12, 1986, Larry took Oracle public. That happened to be one day before Bill Gates, a long-time rival, took Microsoft public. Larry held 39 percent of Oracle at the time of the IPO. Oracle had a market capitalization of $270 million after the first day of trade, giving Larry a paper net worth of $105.3 million.
In 1990, Oracle was on the verge of going bankrupt. Oracle had only a few months of cash left in the bank after losing more than half of its market capitalization. Larry was on the verge of being fired from the firm after his net worth dropped from $500 million to $150 million.
Early Life of Larry Ellison
He was born to an unmarried Jewish mother. Larry's biological father worked as an Italian-American pilot in US Army Air Corps. When Ellison was 9 months old, her mother suffered from pneumonia. She gave him to his aunt and uncle as an adopted child. Moreover, he didn't meet his biological father until he was 48 years old.
Ellison shifted to a middle-class area of Chicago's South Shore. His adoptive father was not supportive, but his adopted mother was warm and affectionate. Louis Ellison was a federal employee who amassed a little fortune in Chicago real estate. Before, losing it all during the Great Depression.
Even though he was reared in a Reform Jewish family by adoptive parents. Who often attended synagogue. Ellison remained a religious sceptic. Ellison declined to have a bar mitzvah when he was thirteen years old. "While I consider myself religious in certain respects," Ellison says, "I do not subscribe to the dogmas of Judaism." In my view, they aren't genuine. They're fascinating tales, and they're fascinating myths, and I have a lot of respect for individuals who believe them to be accurate, but I don't.