Buying your first home is exciting and terrifying, and you can easily get overwhelmed. Because of this, a lot of first-time home buyers are prone to making the same mistakes. However, these mistakes and the consequences they bring are entirely needless. If you take a deep breath and prepare yourself properly, you can ensure that nothing goes wrong. However, remember that the process can seem highly daunting even with proper preparation. Still, if you know how to recognize your mistakes, you can fix them before they do any real damage. To help you make sure everything goes well, we've put together a list of mistakes to avoid when buying your first home.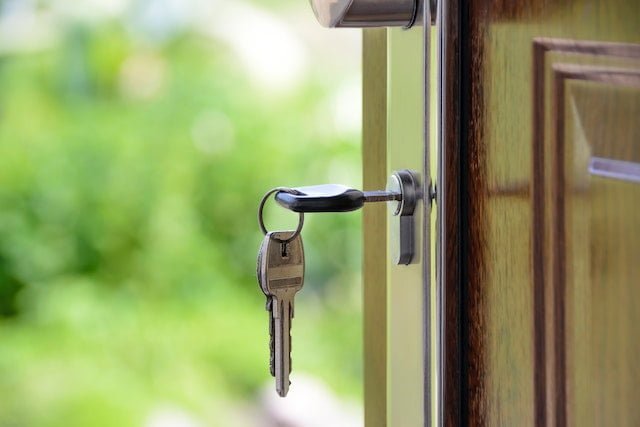 Poor budgeting
The most common mistake you can make when buying your first home is mismanaging your budget. By this, we mean forgetting things such as closing costs and other hidden costs involved in buying a home. Make sure to properly look into everything that goes into buying a home to make a proper budget. Additionally, remember to account for the cost of owning a home. Being a homeowner comes with maintenance costs, and if you're not ready for them, you can quickly run into issues. So, remember to budget for buying the home, hidden expenses, moving costs, and at least the first few weeks of maintenance. Additionally, it would help to consider how local mortgage lenders make the home-buying process easy. After all, it would be best if you thought of every way to make the process easier and less overwhelming. All in all, the process doesn't have to be difficult at all.
Skipping the home inspection
When buying your first home, you can be tempted to overlook the home inspection. After all, it's another expense and another delay to the purchase. However, home inspections are crucial for many reasons when buying a home. A home inspection will show all problems a house might have before you commit to buying it. For example, a slight problem like a leak might not be evident at first, but it can quickly evolve into a much more severe issue. As such, it's essential to know every problem a home might have before buying it. At the end of the day, it's not worth buying a home if you have to spend another several thousand dollars on fixing it. Additionally, you should consider the best US cities for young entrepreneurs, as location can be a defining factor for your career overall; since choosing the wrong location can be pretty bad.
Aiming higher than you can afford
A fairly common mistake first-time homebuyers make is buying a house well outside their price range. This comes back to the budgeting mistake, as you must aim for a home reasonably within your budget. It's easy to look at a home with many amenities and be tempted by it. However, you should carefully consider what's within your price range before deciding. Remember, if you can find a house with the amenities you want which is reasonably priced, this is much better than paying for a house with tons of amenities you will never use. Additionally, knowing your exact price range can help narrow your search for a home. Also, if you're unsatisfied with parts of the home, you can always change them later down the line. You can make it to your taste with a remodel after moving in. Remodeling will increase the value of your property if you plan to sell it in the future.
Not preparing for the mortgage process
Getting a mortgage is a vital part of buying your first home; however, the process of getting a mortgage can be pretty confusing. You will need a lot of documentation and might not even get approved. You should thoroughly research the different kinds of mortgages and what's required before deciding on them. Additionally, you will still need to shop around for better rates when you know what type of mortgage you'd like. Rushing headfirst into a mortgage can have very serious and lasting consequences, so make sure you prepare yourself properly. You can worry about decorating your home and which light is good for the eyes in your home after you buy it. First, you must make sure you can afford to buy the home in the first place. So, make sure you know the process properly before starting it.
Forgetting to get pre-approved for the mortgage
As we already mentioned, getting a mortgage is incredibly important when buying a home. However, getting a mortgage should never be left until the last minute, no matter what happens – as such, getting pre-approved for a mortgage should be a priority during the home-buying process. Additionally, we should mention that pre-qualification and pre-approval are not the same things. Pre-qualification shows you the general price range you can expect but doesn't guarantee you will get the loan. Pre-approval, on the other hand, is a conditional loan approval, which means you can get the loan. All in all, both are very important, as they're needed to get a mortgage. However, you need to make sure that you are pre-approved for a mortgage before sealing the deal on your new home. This mistake is widespread, yet it can have serious consequences if ignored.
Mistakes to avoid when buying your first home – closing thoughts
There are a lot of mistakes first-time homebuyers make when looking for a potential home. From ignoring potential issues with the property to forgetting to get pre-approved for a mortgage, all of these mistakes can have severe consequences in the long run. As such, it's essential to spot and avoid these mistakes during the home buying process. If you do your research correctly and thoroughly before starting the process, you can make sure you can avoid these mistakes and stay out of trouble during and after the process. We hope this list of mistakes to avoid when buying your first home helps you successfully buy your first home, and we wish you a great rest of your day.