Hamilton, ON, is a fantastic place to call home. It is a city with an excellent economy, affordable real estate, fantastic weather, top-notch schools, etc. What is more, Hamilton is perfect for people from all walks of life! It doesn't matter if you are a student, a businessman, a mom of two school-aged children, or a senior; Hamilton will treat you well! Now that that is clear let us talk about buying a house in Hamilton.
If you are in the process of buying a house in Hamilton, you are probably all stressed out. Who can blame you – a lot of things are at stake. If something goes wrong, you may lose a lot of your time, energy, and money. But, do not worry, as long as you know what you are doing, everything will be fine. We are here to help you out too! Today, we will share seven tips for buying a house in Hamilton, ON.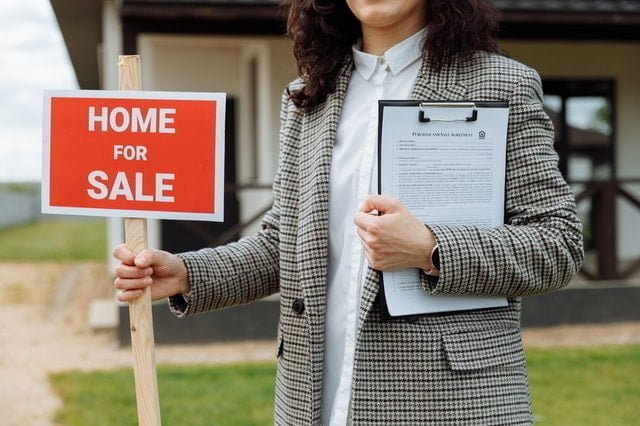 1.  Organize Your Finances
First things first, before you start the buying process, it is crucial to organize your finances. By doing this, you will know how much house you can actually afford. So, assess your finances! If you don't have any money saved on the side, start applying for a personal loan or a mortgage. Doing this may take a month or two, so be sure to start ahead of time. Moreover, if this is your first time buying a house, it is crucial to talk to a couple of financial advisors first – these experts will be able to help you make the right financial decision.
2. Do Your Own Research
Now that you know how much money you can work with and have your budget set, it is time for research. Namely, you cannot rely solely on your real estate agent. You are the one who has to research Hamilton and decide what area is best for you. That may be an area close to your work, a safe area for your family, etc. Research different Hamilton locations, check the crime and safety reports, see what each neighborhood has to offer, etc.
In addition, it would be good if you could also research what red flags there are. Whether you're buying a condo or a house, you should always know what to be aware of.
3. Make Your List of Must-Haves
And while doing the research mentioned above, consider all the things you want out of a house. Those should be the things such as square footage, the number of rooms and bathrooms, size of the yard, amenities close by, the condition of the house itself, etc. Put it all on the paper! Moreover, make a list of can't-haves! Write down everything you don't want your home to have as well! Having these lists will be beneficial both for you and your real estate agent – you will know exactly what to look for and, thus, save yourself a lot of time.
4. Hire a Local Real Estate Agent
If you followed the tips and tricks mentioned above, all that is left now is to hire a real estate company and let it do its magic. Once you give tell them your budget and your lists of must-haves and can't-haves, trained and experienced experts will be able to find you a home in no time. But, make an effort to find a local company or a local real estate agent. Locals know the market well and have contacts and info that other realtors don't.
Moreover, do not hesitate to start looking for other experts as well. For instance, if you need help moving around Hamilton – hire professional movers to help you settle in quickly. Do not wait; local movers are usually booked months in advance.
5. View as Many Homes as Possible
Your real estate agent will show you many houses. Do your best to check out as many as you can. Who knows, maybe a place that looks awful in pictures is perfect 'in person'. However, if you don't have the needed time and energy for open houses, fear not. Just take advantage of the age of technology. Most sellers will be glad to give you a virtual tour of their homes.
Finally, don't instantly reject a house that does not fulfill all of your needs – who knows, with some renovation, it can soon become the house of your dreams. Remember – the more homes you see, the better.
6. Have the House Inspected
If you think you found that perfect house in Hamilton, that is great! But, don't open that bottle of champagne just yet! First, you need to ensure that there is nothing wrong with the house. This means checking every inch of the house. This is important as sellers sometimes try to hide big and expensive fixes such as holes in the roof, mold in the basement, pests in the walls, leaking pipes, etc. Moreover, these fixes are usually not only expensive but also hazardous! Thus, be sure to hire a trusted home inspector before buying a house in Hamilton!
7. Make an Offer
If you found the house you like, and if the home inspector says there is nothing wrong with it, you are almost done. All that is left now is to make an offer. If you want to save some money, you can suggest a lower offer (and hope for the best), and if you are in a hurry and want to secure the house instantly, you can suggest a higher one. It is all up to you. But, whatever you do, do not wait! Homes in Hamilton sell out quickly. If you see a house you like, show the seller how interested you are. Be fast, honest, and determined; even your body language could be the dealbreaker for the seller.
Wrapping it up
We genuinely hope that these seven tips for buying a house in Hamilton helped you out. But, do not stop here, do a lot more 'googling'! The more information you gather, the better it will be for your house-hunting and house-buying processes. Moreover, do not wait to find a real estate company – you will need it throughout the entire process.